2014 Head to Toe: The Midwest Interactive Infant-Toddler Conference™
The Head to Toe Conference brings together more than 500 professionals in infant-toddler early care and education including early intervention and infant-toddler specialists, home visitors, social workers, mental health providers as well as physical and occupational therapists. This year, pediatricians, dieticians and other allied professionals will be joining us as programming partners and conference participants as we continue our efforts to build healthy families and healthy communities.
We will come together for one full day to target the research and advancements in Language and Literacy; Curriculum and Play; Temperament and Behavior; Family Centered Approaches to Improve the Quality of Care as well as Physical Growth and Development.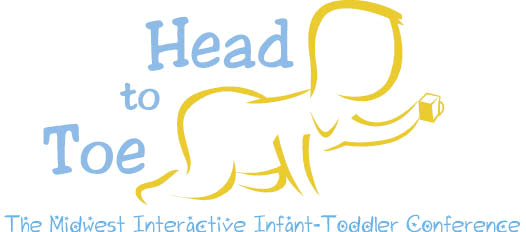 COMING SPRING 2014
Take a look at the 2013 program booklet